Choosing the best trash container size is critical for sustaining health, safety, and cleanliness in the home. Spilling trash cans can always look filthy and make our home environment pretty unhealthy and unsafe.
For this reason, households need the right trash container size to adequately accommodate their domestic wastes and keep the environment clean and safe. Not many people do proper research on the size of a trash container before purchasing. When it comes to trash containers in the home, size plays a significant role.
An enormous trash container would not only take up valuable floor space but present more waste volume than you need. Similarly, a trash container that is too small can end up spilling over and endless trashing of wastes.
Factors to Consider When Choosing The Right Trash Container Size
Before selecting the right trash container size for your domestic wastes, there are several factors you would have to consider. They include:
Volume: Your domestic waste volume would determine your trash container size. The more trash you generate, the bigger your trash container size. People who have a compost pile are less likely to produce more trash than those who put all their domestic waste in single trash.
Available Space: How ample is your kitchen space or any other room you intend to keep your kitchen waste is a vital question you must ask yourself. The house area where a trash can is often placed should help determine the size.
Household Size: The number of people living in your house is key to knowing the right trash container size for domestic waste. A family size of 8 is likely to need a significant trash container as they are expected to generate more waste than a family size of four.
Tips You Can Use
Several people neglect the size of trash cans and instead focus on their aesthetics. So if you are looking to purchase the right trash container size, the following tips would come in handy.
Choose a trash container size according to your room
The kitchen generates the highest volume of wastes in the home. From eggshells to vegetable peels, meat waste and coffee grounds, the kitchen suffers the brunt of the grossest mess in the home. As a result, you will likely find the largest trash container size there. However, you must get a trash container that holds enough waste without taking too much kitchen space.
Trash containers are measured by how much volume they can hold. A 13-16 gallon trash container is the most ideal kitchen trash container size. If you are searching for a trash container size that fits into a corner of your kitchen, consider one between 20 & 30 inches high and 10 to 15 inches wide.
Trash cans under 10 inches in height are best for under the sink, while 12 to 24 inches wide trash cans should fit well with in-cabinets. If you are not bothered with space in your kitchen, then a large 20-30 gallon trash can fit well to a kitchen island or in a pantry.
Bathrooms do not produce as much waste as the kitchen, so a 4-gallon trash container size is ideal.
Choose a trash can size that matches your household size
You should pick a 7-10 gallon trash container size if you are a young couple. A family of four should go for a trash can size 12-16 gallons, while a large household of more than four people may opt for a 20-30 gallon trash container size.
Where to Buy The Best Trash Containers for Domestic Use in Sun Valley, CA
If you live in Sun Valley, CA and are looking for the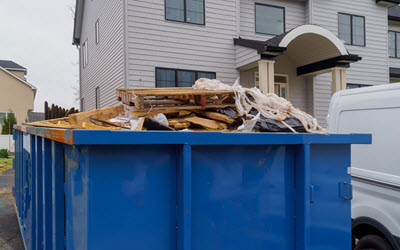 best trash container sizes for domestic use, look no further than BG's Big Box service. Whether you are a household of two, four, six, or ten, our box service has all the trash container sizes that match your family size.
From plastic trash cans to metal trash cans, BG's Big Box Service is committed to ensuring your home environment is safe and healthy for everyone. We are here to help you with every step of the way to finding the right container size for your needs. Call or visit our website and get an estimate that matches your budget.